The Underwoods:
Lock, Stock & Barrel
ILLUSTRATIONS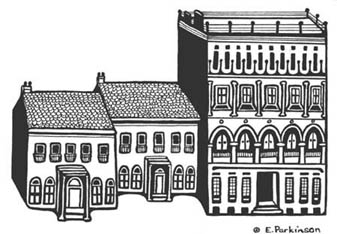 Joseph Underwoods Land at Church Hill
The buildings which were on the site of Joseph Underwood's land at Church Hill in the early 1900's. The original Wentworth Hotel is on the right, and was demolished in the late 1960's.
© Copyright Liz Parkinson

The work shown here is the property of the Artist and any copying by any means is strictly prohibited.